Digital innovations and emerging sectors to fuel Taiwan recruitment market in 2019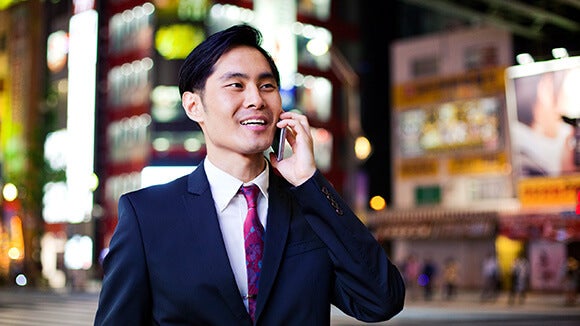 Benefiting from key growth drivers including digitalisation, technological development and government initiatives, the Taiwan recruitment market is expected to expand further in 2019.
Job movers can anticipate an average of 10-15% salary increment, with those possessing niche skills able to command a premium.
Digitalisation and technology innovation will continue to drive the hiring market. In 2018, the Taiwan government announced the 'five plus two' innovative industries plan, which aims to upgrade Taiwan from contract manufacturing to a new commercial model centred on a high-value-added 'Asian Silicon Valley'.
In addition, the growth in demand for specialists in emerging technology such as blockchain, artificial intelligence (AI) and big data is expected to continue next year. In the sales and marketing sector, experts in digital marketing, e-commerce, website/application development, social media management and data-driven marketing analysis will be among the most sought after talent.
In general, demand for top-tier talent experienced in emerging technology and digital transformation projects outstripped supply; companies are facing acute skills shortages due to the vast demand for technology talent.
Emerging sectors drive hiring demand across job functions
Renewable energy was high on the agenda under the Taiwan government's Green Energy Industries and Technology Innovation Plan. Over the past year an increasing number of international clean energy companies have opened regional headquarters in Taiwan. These companies became key pockets of hiring activity in 2018 across a number of job functions, in particular engineering, accounting and finance, project management and supply chain, logistics and procurement.
Furthermore, 2018 saw buoyant hiring in the healthcare industry, including the traditional areas of pharmaceutical and the growing field of biotechnology. It is expected that these companies will continue to bring innovative products to the markets in 2019, and drive demand for senior professionals with strong academic backgrounds and solid technical skills in various functions, including accounting and finance and human resources.
Continuing strong demand for international talent
The continued internationalisation of local companies in Taiwan has also led to heightened competition for bilingual professionals and those with international company experience. Professionals who can demonstrate strong bilingual, communication and commercial skills are highly sought after and the demand outstrips supply. It is expected that human resources will continue to play an increasingly important role, as the sourcing and retention of quality professionals will be a priority for companies in 2019.
John Winter, general manager of Robert Walters Taiwan comments: "The sustained talent shortage talent will continue to drive a competitive job market in Taiwan. Given the shortage of local and international talent in many sectors, in particular technology, 2019 is shaping up to be a challenging year for companies to attract and retain the best talent. On top of paying competitive salaries, employers should continue to invest in learning and development, benefits packages, flexible working and employer branding."
Explore the hiring trends in Taiwan further by downloading your free copy of the Robert Walters Salary Survey 2019 today.