10 mistakes to avoid when writing your CV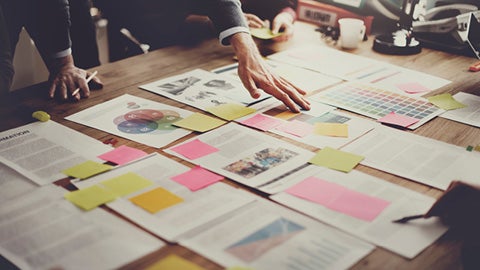 A CV is a snapshot of your career history and what you've achieved in your working life. It's likely to be the first thing that a prospective employer will see that's 'your work'.
"It's vital that you get it right. If your CV doesn't shine, you may give HR a reason not to shortlist you for interview," said John Winter, Country Manager, Taiwan.
John shared the 10 common CV errors and how you can avoid them.
Attempting a 'one size fits all' CV
Employers who receive generic, 'one size fits all' CVs generally discard them. Most recruiting managers look for tailored CVs explaining exactly why – in terms of achievements and accomplishments in previous roles – the person is appropriate for the role.
As you're writing your CV, have the job description to hand and look at what you're writing with a critical eye. Every word should be designed to persuade someone recruiting for this particular role that they should interview you.
Typos, spelling mistakes and grammatical errors
It's surprising how many CVs we receive containing spelling mistakes and other basic grammatical errors. These can easily be avoided with a bit of effort. If you submit a CV with mistakes, it will look like you're careless or couldn't be bothered to check your work.
Check your CV carefully before you send it. Make sure there aren't any stray apostrophes (in plural words, such as 'key performance indicator's', for example) and that words which can be spelled differently (such as draught and draft) are in the correct form. Spell check software can pick up some mistakes but it's not fool proof.
Lack of specifics
When an employer looks at your CV, they need to know exactly what you have achieved in your previous roles and how this is relevant. If you were responsible for driving business growth, say exactly how you did it and spell out the results you achieved. Detailing additional projects or initiatives you have been involved in can also add significant value to a CV.
Focussing on duties rather than achievements
Draw attention to your accomplishments rather than reeling off your job description. Think of successful campaigns, new procedures, sales increase and the specific value you contributed in your current and previous roles. Not all roles have measurable KPI's, but think of the reasons and examples on how you made an impact and what you can bring to your new employer.
Photographs, colour paper and unusual fonts
We have noticed an increasing tendency for job seekers to 'jazz up' their CVs by including photographs of themselves and using unusual fonts or fancy formatting. You might think this will help your CV to stand out, but it may give the impression of style over substance.
Long and elaborate sentences
If you use excessively long words and elaborate sentences on your CV, you risk overshadowing your actual achievements. Use bullet points - where appropriate - to help to add structure and clarity. They will also help give recruiting managers the information they want in an easily digestible format.
Using clichés
Using terms such as "good communicator", "can-do-attitude" and "team player" without substantiating them with facts or examples will add very little (if any) value and whoever is reading your CV will just tune out. Snap out of using jargon and highlight specific key skills backed up with valid examples to give your CV credibility.
Incorrect contact information
There are few things more frustrating for a recruiter than to have a great CV in front of them and not be able to contact the person whose name is at the top of it. Also, make sure your email, phone number and address details are correct.
Job-hopping and employment gaps
Job-hopping and unemployment gaps can be viewed negatively. However, quite often these are periods where you've learned and developed key transferable skills. Grouping similar roles under headings such as 'freelance' or 'contract work' and stating long periods of travel is far better than leaving blanks. Leaving it up to the employer to guess could result in less flattering conclusions and ultimately have your CV thrown into the rejection pile.
Too long
Last but not least, your CV is not supposed to be a novel – if the employer is not convinced after two pages; it's likely they'll not be persuaded in the next four. Keep it concise and remember less is often more.
For further CV advice, get in touch with one of our consultants today or click on career advice for more helpful tips.